I have had a busy day on the laser cutting machine today experimenting . I cut a small pile of test apertures in 6mm thick black acrylic. It was really hard to find a reliable process to cut such fine tolerances with out parallax. I managed to get 25 micron repeatability in the aperture size. I have not tried it all over the laser bed so that could be my next snag but hopefully not Here's my process.
This is how my Coreldraw cad looks. Cut in order of description
Raster engrave layer Green. engraved pocket to a depth of ~4.5mm any deeper and light can shine through the pocket
Cut Brown layer - this is there so I do not end up with a sticky little plug in the aperture
Cut Blue layer - this is the final aperture. It is cut in two passes, 1 cut pass and 1 clean pass. It also reduces heat distortion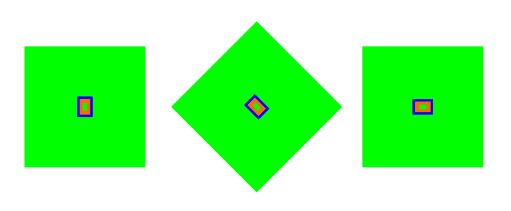 Here is the back of the aperture showing the pocket. The pocket is purely there to reduce parallax or shadowing.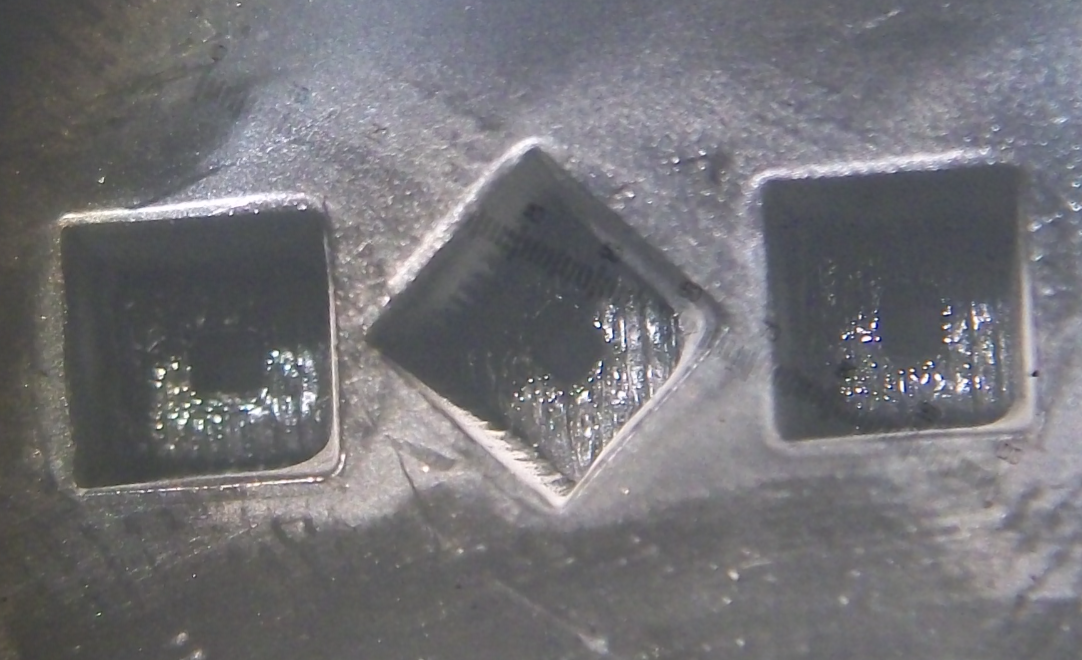 Here is the front shown under my measurement microscope. The apertures measure very close to the target of 0.66mm wide.
The aperture measures 28 grads * 25 mircons = 0.7mm, close enough?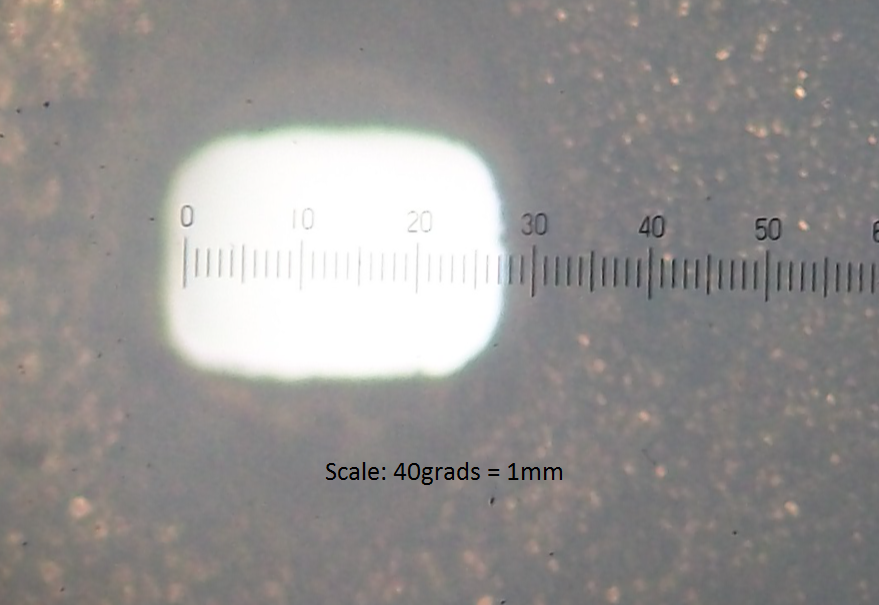 I have got my hands on a lathe so I will turn up a 20mm thick acetyl hub. I plan to mount the hup directly on the motor shaft.
Any hints on reducing wobble are extremely welcome!
Cheers
Keith